Waiting on Wednesday is a weekly event hosted by Breaking The Spine, that highlights upcoming releases we're anticipating.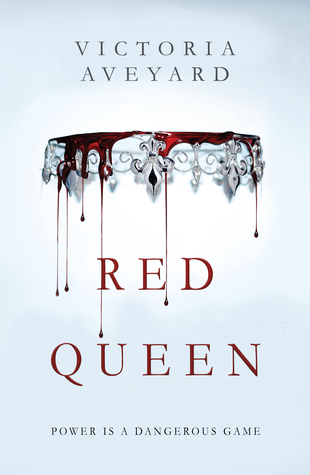 Author: Victoria Aveyard
Series: Red Queen
Genre: YA, Sci-Fi/Fantasy, Dystopian, Romance
Release Date: February 10, 2015
The poverty stricken Reds are commoners, living under the rule of the Silvers, elite warriors with god-like powers.
To Mare Barrow, a 17-year-old Red girl from The Stilts, it looks like nothing will ever change.
Mare finds herself working in the Silver Palace, at the centre of t
hose she hates the most. She quickly discovers that, despite her red blood, she possesses a deadly power of her own. One that threatens to destroy Silver control.
But power is a dangerous game. And in this world divided by blood, who will win?


Why I'm waiting:
There's been a lot of hype surrounding this book, and I understand why because it sounds amazing. The reviews I've seen have been pretty good, so I hope it lives up to my expectations! I love the cover too. It's simple but gorgeous!
What are you waiting to read? Tell me in the comments!
About Victoria Aveyard
Website • Twitter
She tries her best to combine her love of history, explosions, and butt-kicking heroines in her writing. Her hobbies include the impossible task of predicting what happens next in A Song of Ice and Fire, road trips, and burning through Netflix.
After growing up in small town Massachusetts, Victoria attended the University of Southern California in Los Angeles. She graduated with a BFA in Screenwriting, which is exactly the degree being sought after in a recession.