Waiting on Wednesday is a weekly event hosted by Breaking The Spine, that highlights upcoming releases we're anticipating.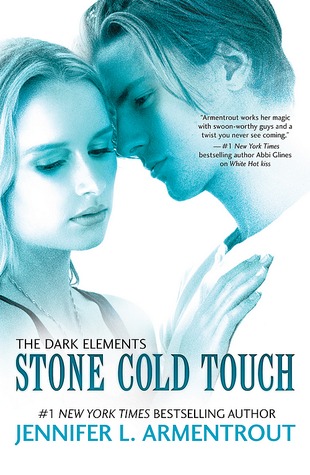 Author: Jennifer L. Armentrout
Series: The Dark Elements
Genre: YA, Fantasy/Paranormal, Romance
Release Date: October 28, 2014
Layla Shaw is trying to pick up the pieces of her shattered life—no easy task for a seventeen-year-old who's pretty sure things can't get worse. Her impossibly gorgeous best friend, Zayne, is forever off-limits thanks to the mysterious powers of her soul-stealing kiss. The Warden clan that has always protected her is suddenly keeping dangerous secrets. And she can barely think about Roth, the wickedly hot demon prince who understood her in ways no one else could.
But sometimes rock bottom is only the beginning. Because suddenly Layla's powers begin to evolve, and she's offered a tantalizing taste of what has always been forbidden. Then, when she least expects it, Roth returns, bringing news that could change her world forever. She's finally getting what she always wanted, but with hell literally breaking loose and the body count adding up, the price may be higher than Layla is willing to pay….
One word: Roth. To elaborate, Roth is amazing and I want him. How Jennifer writes such swoony characters is beyond me. Another reason I can't wait for this book: the cliffhanger at the end of White Hot Kiss! I'm dying here.
What are you waiting to read? Tell me in the comments!
About Jennifer Armentrout
#1 New York Times and International Bestselling author Jennifer lives in Martinsburg, West Virginia.
Jennifer writes young adult paranormal, science fiction, fantasy, and contemporary romance. She is published with Spencer Hill Press, Entangled Teen and Brazen, Disney/Hyperion and Harlequin Teen. Her book Obsidian has been optioned for a major motion picture and her Covenant Series has been optioned for TV. Her young adult romantic suspense novel DON'T LOOK BACK was a 2014 nominated Best in Young Adult Fiction by YALSA.
She also writes Adult and New Adult contemporary and paranormal romance under the name J. Lynn. She is published by Entangled Brazen and HarperCollins.