Waiting on Wednesday is a weekly event hosted by Breaking The Spine, that highlights upcoming releases we're anticipating.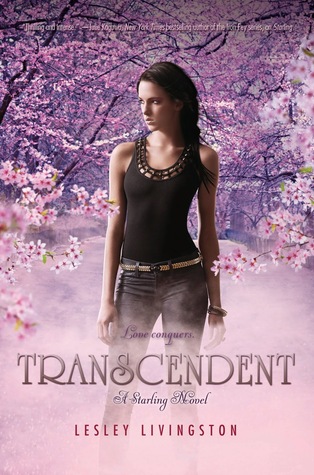 Author: Lesley Livingston
Series: Starling
Genre: YA, Fantasy/Mythology, Romance
Release Date: December 23, 2014
On a storm-swept terrace high above the streets of Manhattan, Mason Starling holds the fate of the world in her hands as her beloved Fennrys lies bleeding at her feet, his life hanging in the balance. The ancient Norse prophecy of Ragnarok stands poised on the knife edge of fulfillment. Mason's transformation into a Valkyrie—a chooser of the slain and the one who will ultimately bring about the end of the world—is complete.
Still, she remains determined to thwart her father's apocalyptic desires. Whatever is to come, it won't happen because of what the prophecy foretold, or what Gunnar Starling has planned, or what the fates have already decided. What happens next will be up to Mason and the Fennrys Wolf. The world had better hope they haven't reached the limits of what their souls and swords can survive.
After that cliffhanger of an ending in Descendant, it's safe to say that I'm dying to read Transcendent! I'm still not over what Callum did at the end of the second book. So mad!
What are you waiting to read? Tell me in the comments!
About Lesley Livingston
Lesley Livingston is a writer and actress living in Toronto. She has a master's degree in English from the University of Toronto, where she specialized in Arthurian Literature and Shakespeare. She frequently performs with the Tempest Theatre Group, of which she is a co-founder. She is also the author of WONDROUS STRANGE and DARKLIGHT.