Waiting on Wednesday is a weekly event hosted by Breaking The Spine, that highlights upcoming releases we're anticipating.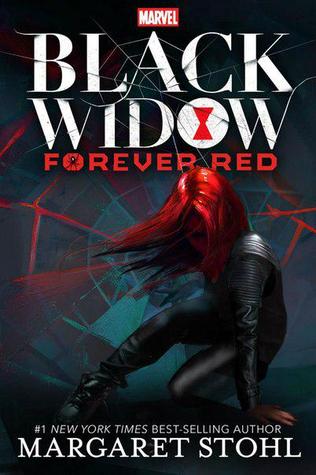 Author:
Margaret Stohl
Title: Black Widow: Forever Red
Genre: YA, Fantasy, Superheros
Release Date: October 13, 2015
Summary From Goodreads:
This novel features all the thrilling adventure readers will expect from the Marvel brand, backed up by the young-adult cred of #1 New York Times bestselling author Margaret Stohl. Uncover a new side of the Marvel Universe, accessible to old fans and new readers alike, as Stohl weaves an unforgettable story through the world of the Black Widow.
Why I'm Waiting:
I wasn't a huge fan of Beautiful Creatures, but I'm excited to give this one a try because BLACK WIDOW. That's all.
But seriously, there's no way I can turn down a YA story about the Black Widow! I'm always on the lookout for a good superhero book!
What are you waiting for this week? Tell me in the comments below!
Margaret Stohl
Margaret Stohl is the #1 New York Times Bestselling co-author of the BEAUTIFUL CREATURES Novels and DANGEROUS CREATURES novels, as well as the author of BLACK WIDOW: FOREVER RED forthcoming from Marvel Press (Marvel YA), and the ICONS Novels. She is the USA Today, Publishers Weekly, Los Angeles Times, Indie-Bound, Wall Street Journal and Internationally Bestselling author of nine YA novels, and has been published in 37 languages and 48 countries. BEAUTIFUL CREATURES was adapted into a film (2013) by Warner Brothers and Alcon Entertainment, and was an ALA William C. Morris YA Debut Award finalist in 2010, as well as a SCIBA award finalist, a NYPL Book for the Teen Age, and a YALSA Teen Top Ten Pick. Beautiful Creatures was named the #1 Teen Pick from Amazon in 2009, and the #5 Editors Pick, Overall. Prior to becoming an author, Margaret worked in the video game industry as a writer and lead designer for sixteen years, eventually co-founding 7 Studios game developer with her husband, Lewis Peterson. She is also the co-founder of YALLFEST (Charleston, SC) and YALLWEST (Santa Monica, CA), two of the biggest kid/teen book festivals in the country. An alumnus of Amherst College, Stanford University, and Yale University, Margaret lives in Santa Monica with her family, two rescue cats, and two bad beagles.