Waiting on Wednesday is a weekly event hosted by Breaking The Spine, that highlights upcoming releases we're anticipating.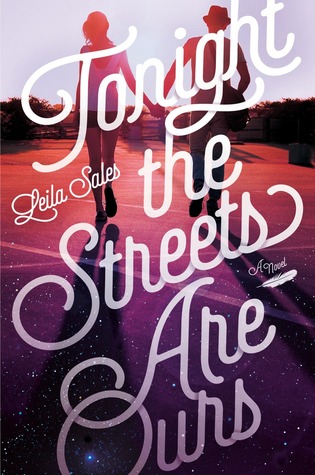 Author:
Leila Sales
Title: Tonight the Streets are Ours
Series: None
Genre: YA, Contemporary Romance
Release Date: September 15, 2015
Summary From Goodreads:
Seventeen-year-old Arden Huntley is recklessly loyal. Taking care of her loved ones is what gives Arden purpose in her life and makes her feel like she matters. But she's tired of being loyal to people who don't appreciate her—including her needy best friend and her absent mom.
Arden finds comfort in a blog she stumbles upon called "Tonight the Streets Are Ours," the musings of a young New York City writer named Peter. When Peter is dumped by the girlfriend he blogs about, Arden decides to take a road trip to see him.
During one crazy night out in NYC filled with parties, dancing, and music—the type of night when anything can happen, and nearly everything does—Arden discovers that
I feel like I've been waiting forever for this book to come out! I absolutely adored This Song Will Save Your Life, so when I heard that Leila Sales was writing another book I automatically put it on my TBR list. The synopsis sounds amazing (yay for a blogging main character!), and I love the cover!
What are you waiting for this week? Tell me in the comments below!
Leila Sales was born in 1984 and grew up outside of Boston, Massachusetts. She graduated from the University of Chicago with a degree in psychology in 2006. Now she lives in Brooklyn, New York, and works in the mostly glamorous world of children's book publishing. Leila spends most of her time thinking about sleeping, kittens, dance parties, and stories that she wants to write.