Waiting on Wednesday is a weekly event hosted by Breaking The Spine, that highlights upcoming releases we're anticipating.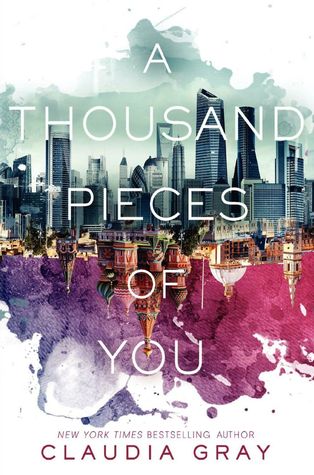 Author:
Claudia Gray
Series: Firebird
Genre: YA, Sci-Fi/Fantasy, Mystery/Thriller, Romance
Release Date: November 4, 2014
Marguerite Caine's physicist parents are known for their radical scientific achievements. Their most astonishing invention: the Firebird, which allows users to jump into parallel universes, some vastly altered from our own. But when Marguerite's father is murdered, the killer—her parent's handsome and enigmatic assistant Paul—escapes into another dimension before the law can touch him.
Marguerite can't let the man who destroyed her family go free, and she races after Paul through different universes, where their lives entangle in increasingly familiar ways. With each encounter she begins to question Paul's guilt—and her own heart. Soon she discovers the truth behind her father's death is more sinister than she ever could have imagined.
I love how this book has a little bit of everything genre wise. The two things that first drew me in were the cover and the author. I love the cover design with the colors and watercolor like texture. And secondly, while I didn't like Evernight, I loved the Spellcaster series, so I'm excited to see what else Claudia has up her sleeve.
What are you waiting to read? Tell me in the comments!