Author:
Nicole Williams
Series: Lost and Found
Genre: YA/NA, Contemporary Romance
Release Date: March 7, 2013
Format: Ebook
My Rating: 5 Stars
There's complicated. And there's Rowen Sterling.
After numbing pain for the past five years with boys, alcohol, and all-around apathy, she finds herself on a Greyhound bus to nowhere Montana the summer after she graduates high school. Her mom agreed to front the bill to Rowen's dream art school only if Rowen proves she can work hard and stay out of trouble at Willow Springs Ranch. Cooking breakfast at the crack of dawn for a couple dozen ranch hands and mucking out horse stalls are the last things in the world Rowen wants to spend her summer doing.
Until Jesse Walker saunters into her life wearing a pair of painted-on jeans, a cowboy hat, and a grin that makes something in her chest she'd thought was frozen go boom-boom. Jesse's like no one else, and certainly nothing like her. He's the bright and shiny to her dark and jaded.
Rowen knows there's no happily-ever-after for the golden boy and the rebel girl—happily-right-now is a stretch—so she tries to forget and ignore the boy who makes her feel things she's not sure she's ready to feel. But the more she pushes him away, the closer he seems to get. The more she convinces herself she doesn't care, the harder she falls.
When her dark secrets refuse to stay locked behind the walls she's kept up for years, Rowen realizes it's not just everyone else she needs to be honest with. It's herself.
My Thoughts
Oh my goodness. All the love for this book. First of all, I had no idea that Lost and Found was by the same author as Crash. I read Crash earlier this year, and I sadly didn't like it very much, so I was surprised to see that it was written by the same person since I absolutely loved it!
This book was free on Amazon Kindle when I downloaded it. I hadn't heard of it before, so I didn't really have any expectations when I started reading. However, I was hooked right away! I stayed up until four in the morning to finish it. Sure, I was pretty much dead the next day but whatever.

In order for Rowen to enroll in her dream art school, she has to prove herself to her mother, who sends her to Willow Springs Ranch. What she was not expecting during her stay was her attraction to the hot, skin-tight jean wearing cowboy who works at the farm, and also happens to be the son of the family she's staying with. Western Cowboy stories usually aren't my thing but whew, Jesse. I wouldn't mind having one of him for my own ;)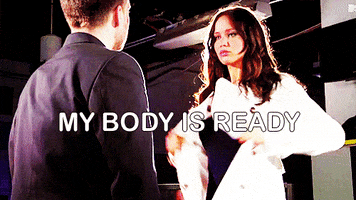 B
oth Jesse and especially Rowen are flawed characters. And as they become closer, their demons appear, but they are given the choice to face them together or alone.
Rowen is definitely one complicated person. I loved her character arch and watching her develop with the help of Jesse and his family. Which brings up another thing that I loved, the dynamic of Jesse's family. I love his mom, Rose so much. She's the loving mom and helpful mentor that Rowen never had. The two of them definitely bonded and Rose kind of became Rowen's surrogate mom during her stay. A character that I was very conflicted about was Garth Black. He used to be best friends with Jesse, but now he's turned into a bad boy player. While I originally disliked Garth, I eventually grew to like him. He's actually getting his own story which makes me excited!
By the time I finished I had fangirled so many times that I almost exploded with all the feels.
In conclusion, everyone needs read Lost and Found. It was extremely cute yet full of feels and drama. Let's just say that I'll be reading the second book very soon.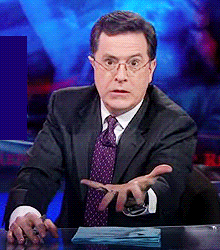 "We don't deserve anything, Rowen. We don't deserve punishment, we don't deserve happiness, life owes us nothing. realize that." His voice wasn't gentle anymore; it was as strong as I'd ever heard it. "So we have to take what we want because life sure as shit isn't going to freely hand it over."
About Nicole Williams
I'm a wife, a mom, a writer. I started writing because I loved it and I'm still writing because I love it. I write young adult because I still believe in true love, kindred spirits, and happy endings. Here's to staying young at heart *raises champagne glass* . . . care to join me?