Waiting on Wednesday is a weekly event hosted by Breaking The Spine, that highlights upcoming releases we're anticipating.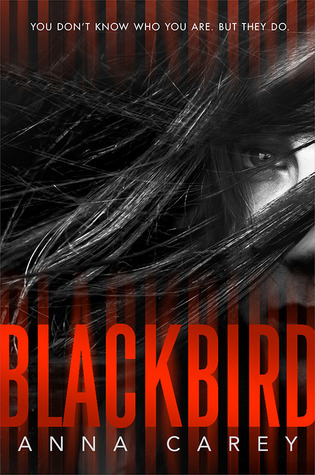 Author:
Anna Carey
Series: Blackbird #1
Genre: YA, Mystery/Thriller, Contemporary
Release Date: September 16, 2014
A girl wakes up on the train tracks, a subway car barreling down on her. With only minutes to react, she hunches down and the train speeds over her. She doesn't remember her name, where she is, or how she got there. She has a tattoo on the inside of her right wrist of a blackbird inside a box, letters and numbers printed just below: FNV02198. There is only one thing she knows for sure: people are trying to kill her.
On the run for her life, she tries to untangle who she is and what happened to the girl she used to be. Nothing and no one are what they appear to be. But the truth is more disturbing than she ever imagined.
I really enjoyed Anna Carey's Rise series, so when I heard she was writing a new duology I became very intrigued. And what's even more interesting is the fact that it's written all in second person. Mystery isn't my favorite genre, but I'm curious to see how this turns out.
What are you waiting to read? Tell me in the comments!
Meet Anna Carey
Anna Carey has been a gift wrapper, face painter, nanny, horrific cocktail waitress, sofa saleswoman and children's book editor. She graduated from New York University and has an MFA in fiction from Brooklyn College. She currently lives in Los Angeles, where she can be found writing, reading, and telling elaborate, only moderately interesting stories about her dog. Look for her new series, Blackbird, in Fall 2014.